Why USX Cyber
The dynamics have changed.
You need a dynamic defense.
PLATFORM
USX CYBER POWERED BY GUARDIENT™
Protecting your business is the only option. And only Guardient combines forces — pairing the most-advanced cybersecurity technologies with expert analysts trained to relentlessly root out threats.
Only from USX Cyber.

ALWAYS ON
Cyber attackers don't take vacations. Neither do we. USX Cyber analysts stand ready with around-the-clock protection to thwart threats in their tracks.
KEY TAKEAWAYS
■ 24×7 protection against the cyber threats
■ Real people, working in real time on your behalf
■ Ticketing system

POWERFUL PROTECTION
The big guys have it. Why don't you? Get access to the same level of advanced cyber protection tools and analysts once only available to large organizations.
KEY TAKEAWAYS
■ State-of-the-art suite of tools allow for instant detection
■ Actionable results to mitigate cyber damage
■ Sec-Ops center with access to your network and information on the latest cyber threats

FLEXIBILITY
Your business is your business. Keeping you protected is ours. No matter the industry you're in, or the size of your organization, we offer highly scalable solutions to ensure you get the right protection, right-sized for your budget and security needs.
KEY TAKEAWAYS
■ Tiered service levels
■ Value-based pricing
■ Localized or cloud-based protection
■ Customized to your business needs
THE USX CYBER ADVANTAGE
LEADING EDGE CYBERSECURITY, SCALED TO PROTECT SMALL AND MEDIUM BUSINESSES

READY TO RESPOND
Active response to thwart and slow down attacks ■ 24×7 protection against cyber threats, including ransomware ■ Phishing and malicious attack ■ Rapid deployment, instant detection, actionable results

SCALABLE, MANAGED XDR SERVICES
Powered by Guardient ■ Tiered service offerings ■ Flexible deployment models ■ Predictable, value-based pricing

USX CYBERSECURITY EXPERTS
Decades of combined military, DHS and FBI experience ■ Eyes-on-glass intelligence for hard-to-find threats ■ U.S-based analysts provide human-driven, technology-assisted threat detection

ACTIONABLE RESULTS
Triage and remediation recommendations ■ Daily, weekly, monthly and quarterly reporting ■ Intuitive dashboard and powerful customer reporting
HUMAN DRIVEN.
TECHNOLOGY ASSISTED.
PROCESS POWERED.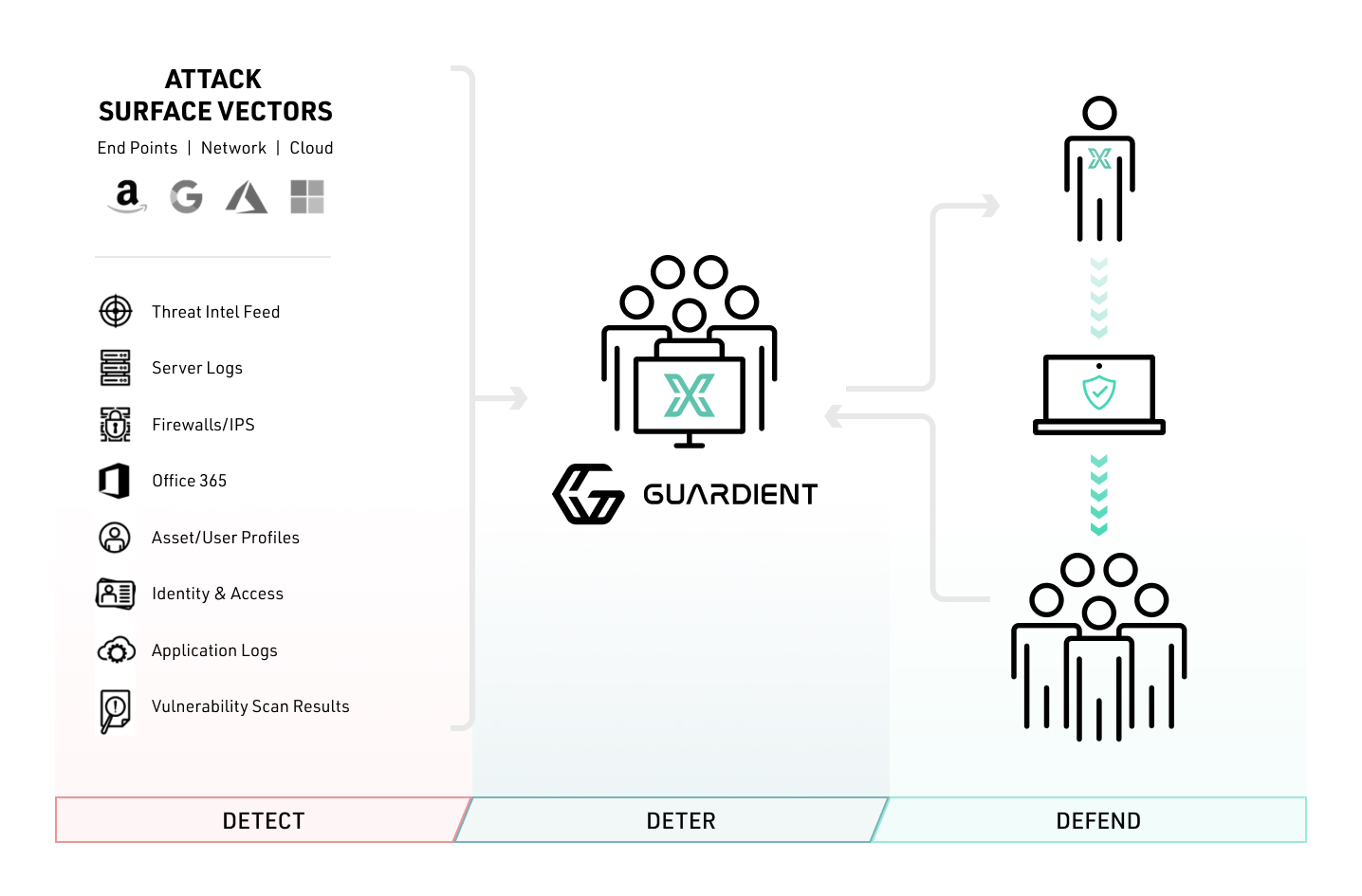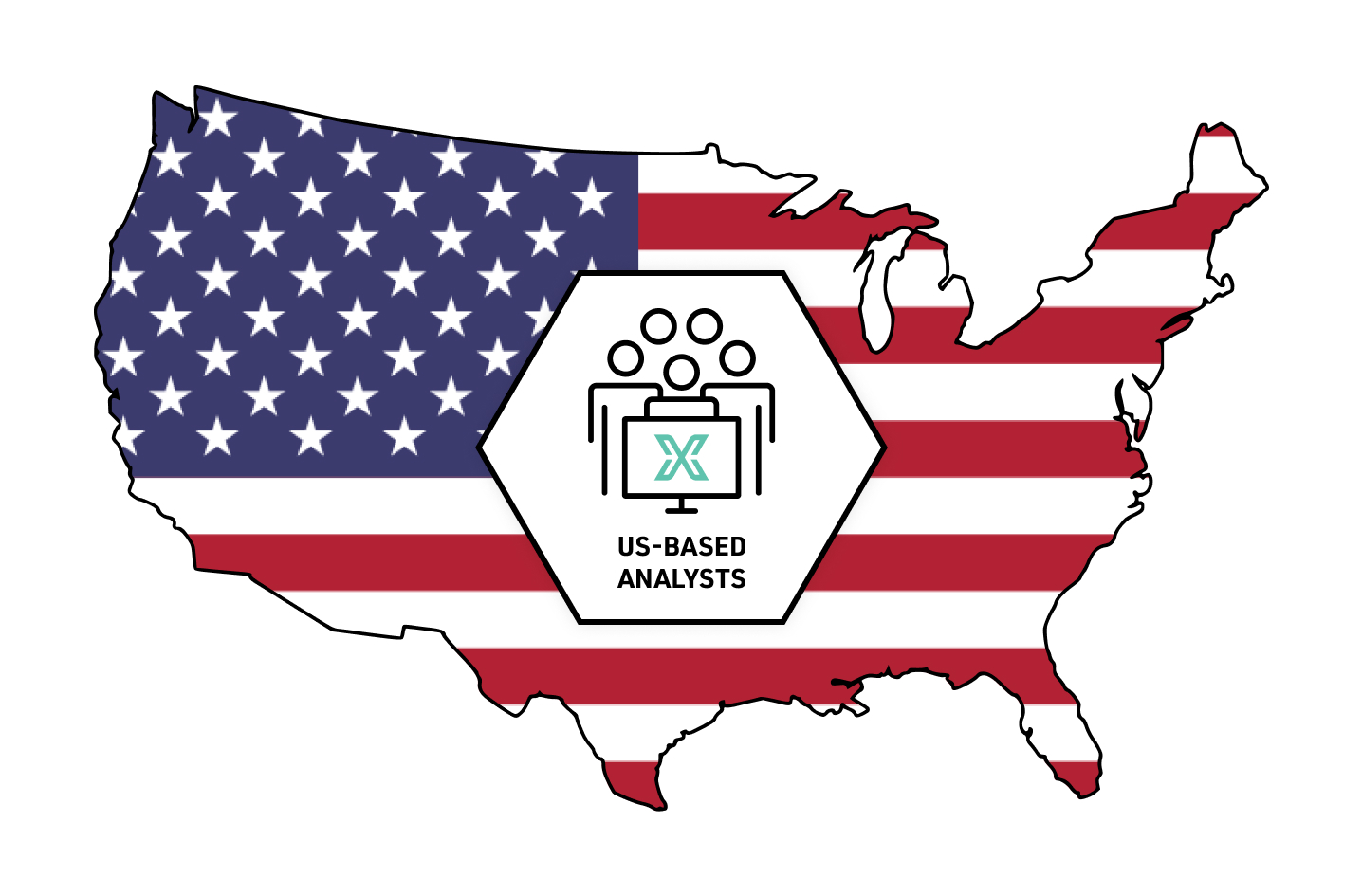 US-BASED ANALYSTS WITH DECADES OF MILITARY, DHS, AND FBI EXPERIENCE
HUMAN INGENUITY
IT'S PEOPLE WHO MAKE THE DIFFERENCE.
It's not the easy way. But it is the USX Cyber way. Our team of elite cyber security professionals digs deep to uncover cyber threats that may be missed by firms with less intensive methods and those relying on software alone. But that's exactly where many of the biggest risks to your business hide. Eyes-on-glass intelligence is how we root out the hard-to-find threats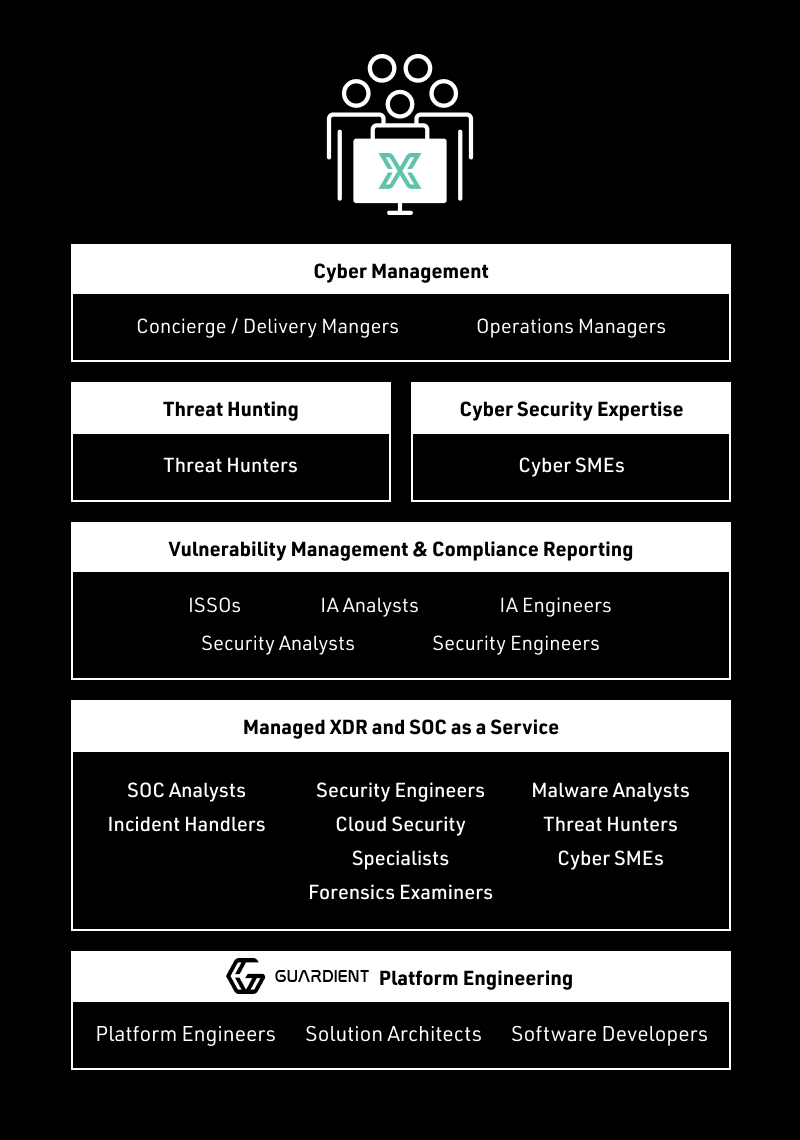 LEVEL THE PLAYING FIELD
USX CYBER CONTINUOUSLY EVOLVES YOUR CYBERSECURITY POSTURE
Other vendors say it. We do it.
Our proprietary methods incorporate industry best practices – tailored exactly to your business needs. The USX Cyber Road Map provides a customized blueprint to take your cybersecurity to the next level – and the one after that – providing the foundation for an actionable roadmap to continuously evolve and improve your cybersecurity posture.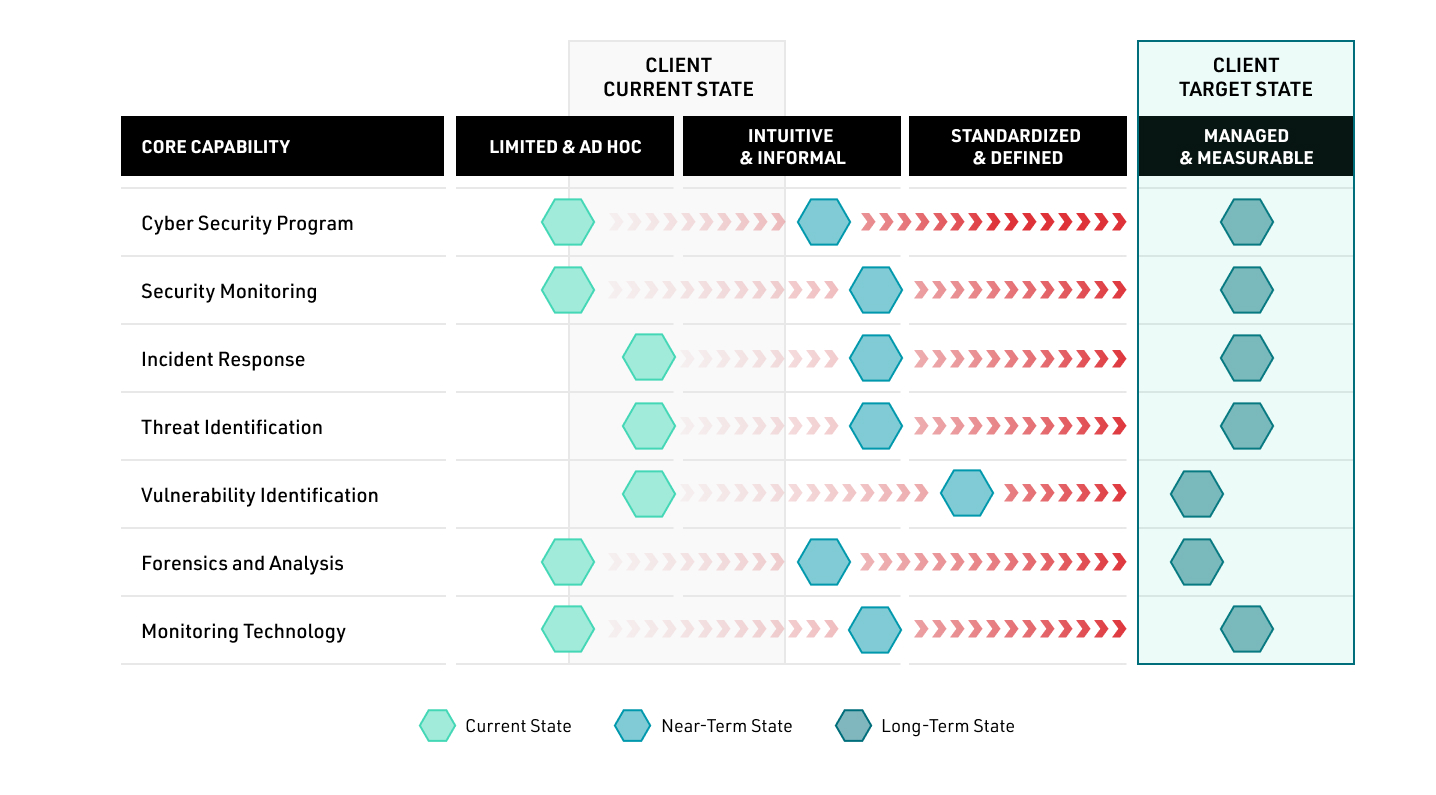 CONTACT US
READY TO PROTECT YOUR BUSINESS?
Speak with one of our USX Cyber analysts to find the best solution for your budget and business.