THREAT DETECTOR

PROGRAM
Secure your free cybersecurity risk analysis to find out how secure your business truly is.
HOW IT WORKS:

Submit your information and our team will share instructions to set up your custom reporting. For this to pull accurate information on your current risks, the software will need to be installed on at least 3-5 devices.

USX Cyber analysts monitor and detect cyber risks at no charge to you.
Receive and review USX Cyber's custom cyber report outlining the threats we detected with one of our company's founders.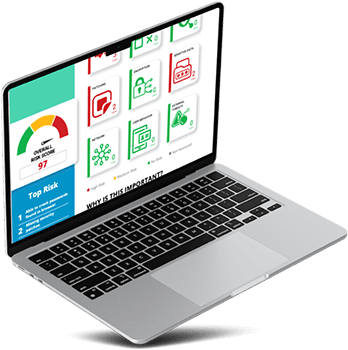 Sign up today to receive
your free report
WHAT YOU GET:

Immediate cybersecurity monitoring to identify potential risks within your systems.

Detailed threat report developed by our individual cybersecurity analysts.

Customized cybersecurity protection plan informed by your individual risks and developed by our own company's founders.